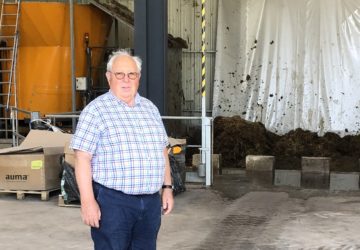 Jacques Maroteix
A graduate of Paris Agricultural Engineering School and former chairman of the Chamber of Agriculture of Charente-Maritime, Jacques Maroteix is a longtime partner of Jean-Louis Forgeard-Grignon. He was involved in several international projects in Africa, Ukraine and Russia. Jacques Maroteix is currently active in the development of agricultural value chains as Vice-President of a French Cooperative and Chairman of an anaerobic digester plant. He was a shareholder of CA 17 international, an agricultural consulting company created by Jean-Louis Forgeard-Grignon in 2000 and sold to CACG in 2014. Jacques Maroteix shares with the Executive Committee his extensive knowledge of agricultural ventures in France and abroad.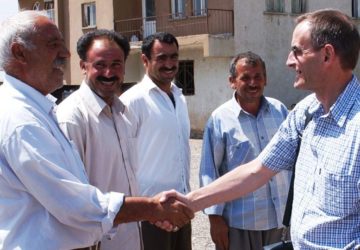 Andrew Winter-Taylor
A graduate from the Royal Agricultural College in the United Kingdom, Andrew Winter-Taylor has more than 30 years global experience in rural and agricultural development, including practical, hands-on farm and agribusiness training. He has been involved in the establishment of more than 60 agricultural and rural business enterprises. His work has involved managing effective, results focused, working relationships with staff, managers, and politicians of many cultures and at all levels of agricultural business and government. Andrew Winter-Taylor brings to the Executive Committee his unique vision of agricultural development in Africa, Eastern Europe and the Pacific.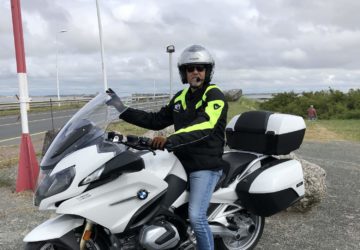 Ugo Forgeard-Grignon
For 20 years, Ugo Forgeard-Grignon was involved in the business development of a high-tech French company specialized in the development, installation and  maintenance of a communication system related to monitoring and managing emergency calls. He was the Business Development Director for 6 years and oversaw the contracting process with French regional fire and rescue services. He has  recently invested in and manages a vehicle dealership business. Alike Jacques Maroteix, he is a former Board member and shareholder of CA 17 international. Ugo Forgeard-Grignon is highly skilled in marketing and sales and  has an inherent  kill for profiling prospects and clients both of which enhance the work of the Executive Committee.